Publish your home with CanaryCasas.com
Mediation conditions of the operator of the mediation platform CanaryCasas.com,
Ramona casa 7 Islas S.L. el Rosario 6, 38420 San Juan de la Rambla, Tenerife, Spain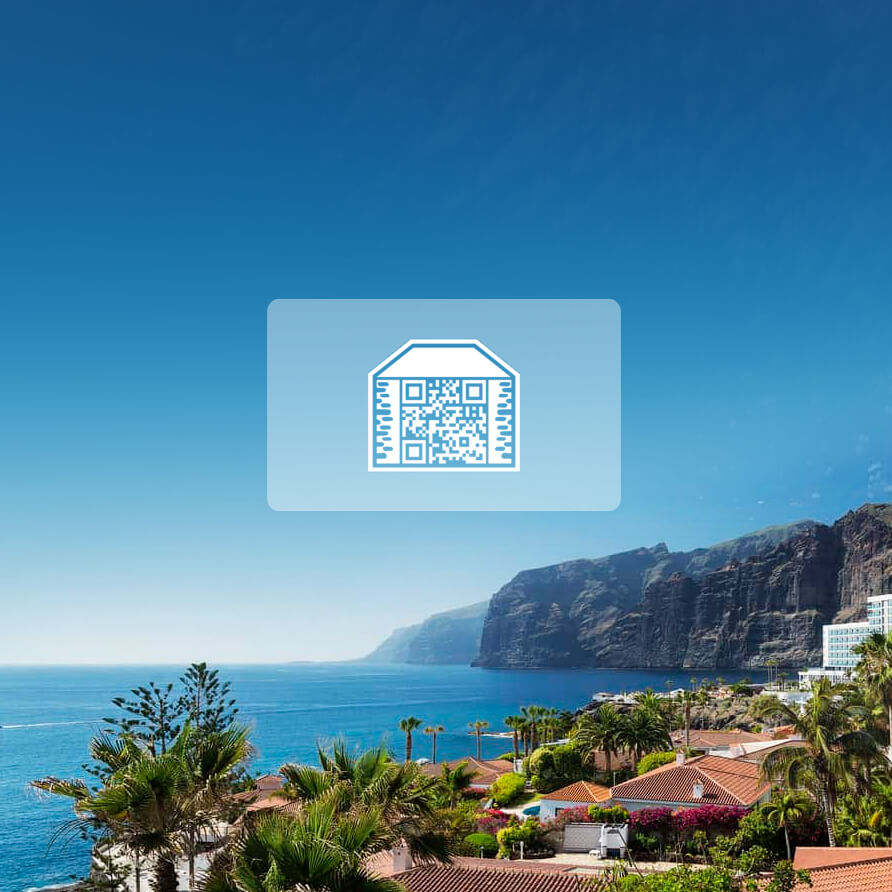 CanaryCasas Marketplace is not just a website. CanaryCasas consists of a network of exclusive contractual partners and channels for advertising and brokering holiday homes.
Beside platform giants such as AirBnB or Tripadvisor there are many small and medium sized websites and channels with strong niche focus whether on Canary Islands itself or particular national markets or both. During the recent years we have build up successfull relationships with these and increased the total markedshare with those up to a third.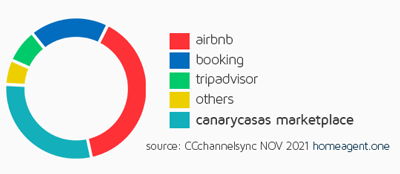 ---
CanaryCasas is responsible for the integrity of the process from the binding booking to securing the payment processes to securing the availability of the respective property for arrival and during the stay.

The remuneration for the marketing and brokerage is calculated flexibly on the net calculation amount of the overnight price for the number of overnight stays, excluding the ancillary costs with cleaning or operating costs allocated to the customer. Our remuneration is set off against the net price and thus offered to the customer.
NET price (net price / night x number of nights)
+ (CC agency fee)
+ extra costs (final cleaning)
= Booking price to be paid by the customer
The NET price is the price you provide to us and will get out from bookings through our marketplace !

For providing us with the current net price plan for renting out your property we have a seasonal scheme on which the you can orientate your price structure:

SPRING April – June (low season)
SUMMER July / August (mid season)
AUTUMN September – December (low season)
YEAR END December 18 – Januray 6 (top season)
WINTER January – March (high season)

Important:
If the property is offered on your own or a third-party website (airbnb or else) with price information, the net booking prices reported to us may reach a maximum of the NET booking prices entered on the platforms (minus the respective platform commission).
---
Process of a booking via Canary Casas Marketplace

The customer books the property directly online or with the help of our agency partners. This booking is confirmed by paying a reservation fee. This booking is binding on the part of the customer, so the chance of cancellation is limited.

With regard to all payments, including cancellation costs and other payments to your booking, we are your collection agent. As soon as the deposit has been received, you receive the full customer data. The customer data includes, among other things, the full name with full address, as well as the telephone number and email address of the customer.

Up to 14 days before check-in, the customer is obliged to make the remaining payment of the booking amount. For this purpose, the customer receives a payment instruction from Canary Casas when booking and a payment request 21 days before check-in.

The rental payments received are transferred within 7 days of receipt of payment, but at the earliest at the time of the guests' arrival.

You are interested to run your house on our marketplace,
You have any question and require more and detailed information,
get in touch and

write us a message